How to Make the Most of Your Annual Leave in 2019
It may only be March, but Christmas, New Year's, Australia Day and all the sweet, sweet public holidays that accompanied them already feel like a distant memory. And, if you're like us, you're already looking for ways to turn the next public holiday into a much-needed mini-break. Well, get out that calendar and start drafting those annual leave requests, because we've got the ultimate guide to help you double your time off this year, and one of them is just around the corner...
Easter Holiday
No matter which state you're in, you can turn just three days of annual leave into a 10-day break this April. Since the public holidays are from Friday, April 19 to Monday, April 22 and ANZAC Day falls on Thursday, April 25, all you need to do is take off Tuesday, April 23, Wednesday, April 24 and Friday, April 26. Too easy!If you live in Queensland or the Northern Territory, you can go one better thanks to Labour Day (QLD) and May Day (NT) on Monday, May 6 and turn eight days into a whopping 18, simply by taking off the week following the Easter/ANZAC break.
Mid-Year Break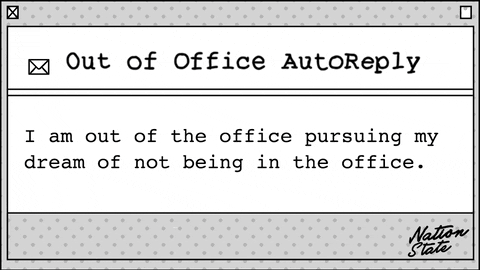 Australian Capital Territory residents, you're in luck. With Reconciliation day on Monday, May 27 and the Queen's Birthday on Monday, June 10, you can take nine days of annual leave and turn it into 17!
Other Public Holidays
When Public Holidays fall on a Monday or Friday, simply take an extra day on the other side of the weekend to turn it into a nice, short break - the perfect amount of time for a little Aussie getaway. If it falls in the middle of the week (like Melbourne Cup Day on Tuesday 5 November), take the days either side off and turn four days of annual leave into nine days off, ideal for a nice, relaxing Bali escape. Cocktails, anyone?
Christmas and New Year
The big one! No matter where you live in Oz, you can turn seven days of annual leave into a well-deserved 16-day summer break. With Christmas Day falling on a Wednesday (and Boxing Day on Thursday), plus New Year's Day the following Wednesday, All you need to take off is Monday, December 23, Tuesday, December 24, Friday, December 27 and the two days each side of January 1. It's that simple.
Now that you've got your holidays sorted for the year, it's time to figure out what you're going to do for them!
For short breaks and weekend getaways, why not explore this beautiful country with a city sojourn, country escape or coastal vacay? Right now, two people can enjoy two nights at the iconic Farmers Arms in historic Daylesford (just 1.5 hours from Melbourne) from just $349, including a welcome drink and $25 per person towards breakfast!
Managed to get a week or more off? Book those flights and head overseas for a real change of scenery. From only $999, you and a special someone could spend eight nights at the luxurious Anantara Vacation Club Legian, located right by the beach between Kuta and Seminyak, including massages, daily breakfast and more. Yes, please!
No matter where you're headed, Scoopon has the perfect travel package for you. Go on, get daydreaming!